COMPARE: LEARN WHAT SEPERATES JOG A DOG FROM THE REST OF THE PACK
In business for over forty years, JOG A DOG has the distinction of being the first motorized treadmill designed and manufactured explicitly for dogs. Proudly made in the U.S.A. (since 1972), our treadmills are the benchmark for quality, design and performance in the industry world-wide. Although other products may be less expensive than our treadmill systems, we are certain our products provide superior quality, performance and value above any other dog treadmill on the market. We do not just say we have the best product, we explain the differences and we back all of our products with a lifetime warranty and a history of 40 plus years of proven performance and customer satisfaction.
TOP SEVEN DIFFERNCES THE "OTHERS" DON'T WANT YOU TO KNOW
OTHER TREADMILLS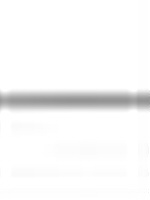 JOG A DOG

THIS IS WHAT WHAT MAKES US BETTER !



Industrial Motor: The heart of our product to include the reputation that precedes us begins with the best motor in the industry. We do not use motors found in any other treadmill systems - commercial or otherwise. We use only industrial conveyor motors designed to withstand continuous use in harsh dirty environments. Compare our motors to competitors utilizing less expensive treadmill duty motors that are fan cooled with vents designed to draw air (i.e. dog hair) into the motor and over the exposed windings. Our motors are IP-54 rated to prevent particles the size of dust and splashed water from entering them.


No Roller Shrouds: JOG A DOG's proprietary fixed rear roller design eliminates the need for a rear roller shroud. The obvious gap "pinch" area between the rear roller and the roller shroud can never be eliminated with competing treadmills because it is necessary for the rear roller to move forward and backward inside the shroud to adjust the tracking of the running belt. JOG A DOG does not utilize the rear roller for tracking and the belt and the frame are nearly the same width as the roller. The JOG A DOG rollers also have a nylon tapered edge to further prevent binding and pinching. Products using front and rear roller shrouds present a potential hazard as they are known to trap nails, toes and ears.

Electronics Placement: Open up the front shroud of competing treadmills and you will be shocked to find a circuit board and exposed wiring. Placement at the head of the treadmill leaves the hot circuit board vulnerable to dust let alone dog hair, urine (nitrogen), feces, slobber, cleaning solution etc... JOG A DOG places all the electronics in the remote control so they are safely outside and away from the treadmill running surface. The motor is IP-54 rated to provide protection against the penetration of particles the size of dust and splashed water.


No Standing Rails: JOG A DOG does not utilize human treadmill decks with side platforms intended for humans to stand on. These standing rails are a stumbling block for dogs. They also make learning difficult because many dogs tend to brace their rear paws on each side runner while learning. The JOG A DOG deck is built to the width of the running tread allowing only 1/2" on each side of the belt for tracking. With JOG A DOG there is nothing on either side of the running surface to suddenly trip or halt a dog in motion. Additionally, some treadmills have a lip the length of the treadmill for the running tread to slide beneath. This creates a "pinch" area the length of the treadmill, both sides, for dogs to get caught in.


Speed Dial: This can be the difference between a dog loving a treadmill and hating it! Smooth, quick and precise speed adjustments can only be achieved with a high torque drive and a rheostat speed dial. One knob does it all allowing you to focus on the dog by not transitioning from one button to the next. Likewise, digital "push button" speed controls make learning difficult and clumsy for dogs. Not only do they "beep" (major issue with some dogs) with each incremental speed adjustment, the response time is poor. Pushing the down speed button numerous times in response to a stumbling dog does not work! Like adjusting the volume on a stereo, a turn dial is quicker and can be adjusted to a more precise level than with pre-set increments. With a dial you can also provide a smooth burst of speed that will gently transition a dog from a fast pace into a trot. See our FAQ page for more detailed information or watch this trade show demo (click here for demo).


Four Roller Drive System:
JOG A DOG models DC6 and DC7 utilize a four roller drive system to prevent belt slippage issues common with treadmills having deck lengths exceeding 60". Over time friction between the running belt and the running deck increases resulting in poor, jerky performance. The JOG A DOG proprietary four roller design eliminates running belt slippage by incorporating a vulcanized rubber lagged drive roller (to grip the interior running belt surface) and three additional tension rollers to create a, serpentine type, running belt system that will not slip. The result is a direct belt driven system that delivers unparalleled performance and smooth operation required to promote and bring forth a dog's natural gait.


Torque: JOG A DOG achieves torque by utilizing a low RPM motor (1750) and a large (9") shaft mounted steel pulley. Compare our products to competing products utilizing motors with more than double the RPM (far less torque) and pulleys (plastic pressure fitted on roller) with less than half the diameter of those used in our JOG A DOG treadmill systems. A larger pulley driving the main roller will increase torque (like a large gear on a bicycle needed for uphill climbing). A treadmill having little torque output from the motor (high RPM) coupled with a small diameter drive pulley will perform poorly when utilized with average to large dog breeds.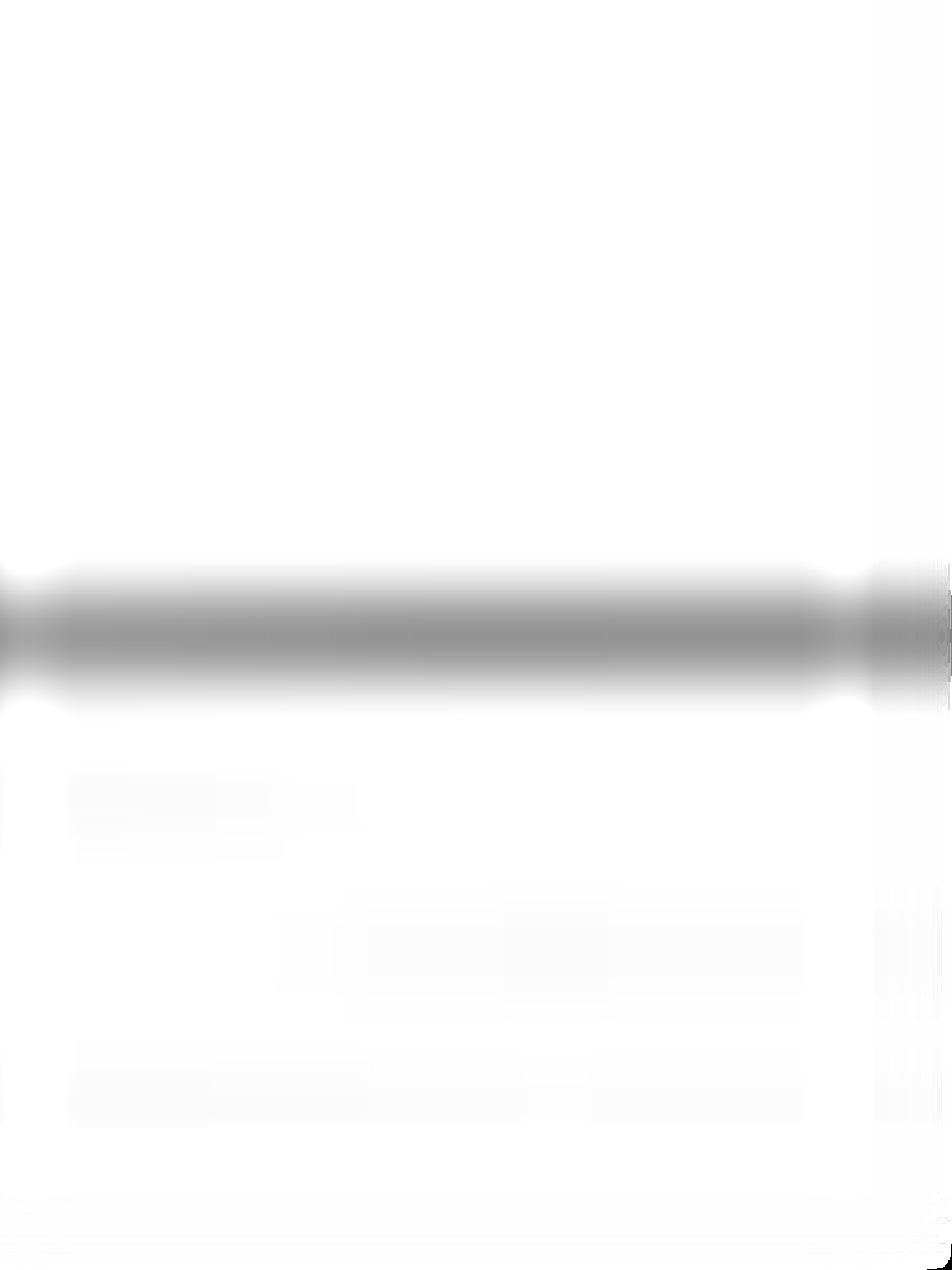 THE DIFFERENCES DO NOT END HERE ! PLEASE READ ON

Lifetime Warranty: Limited (original purchaser) lifetime warranty on all parts. Even before competitors, we proudly stood behind our products and backed our craftsmanship with a free lifetime warranty.
Adjustable Incline: The four position rear adjustable incline allows for a 0-11 degree slope adjustment. The 11 degree incline is optimal for providing resistance necessary to build muscle.
Gait Training Accessories: The detachable and adjustable Gaiting Bar accessory slides forward and back for optimal placement. The front Training Bar is also detachable and slides up and down to allow the dog to exit the front (always exit from front).
Side Rails: Steel guardrails provide an open and secure feel for the dog while allowing easy viewing of the dog's movement. The side guardrails are high enough to keep the dog positioned and are detachable for easy storing and cleaning.
Remote Control: Easy to use control box clips on the side guardrail or can be placed in your lap while sitting in front of the treadmill.
Sealed Bearings: All roller bearings are double sealed to prevent dog hair and debris from shortening the life of your treadmill.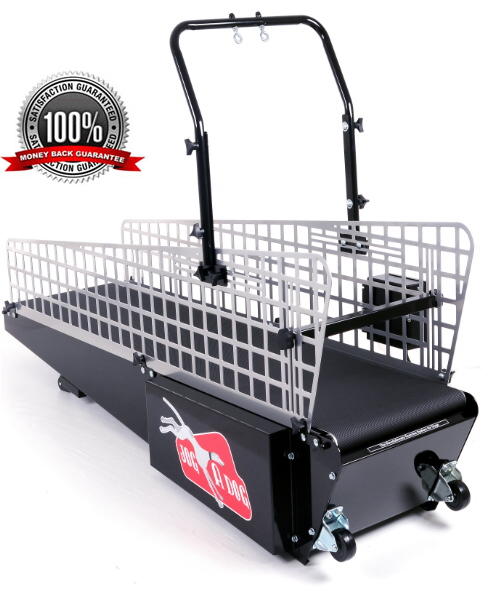 Open Front: Our open front design encourages your dog to reach, drive and utilize the full length of the running surface. Eliminating a front motor shroud removes a stumbling block while allowing you to work from the front with your dog (a necessity when teaching). The open front design also allows the dog to exit off the front of the treadmill. Exiting from the front is always a safe practice to prevent a dog from turning around while exercising. Note: Some dogs are also surprised by the belt when it shoots out from under a motor shroud and do not like it. Having the running belt wrap around the open front roller is less surprising.
Treadmill Running Surface: JOG A DOG uses a two ply running belt with a monofilament backing grip designed to reduce heat caused from friction while providing increased belt life. Tiny textured divots provide the perfect surface while reducing friction on your dog's pads. Angled finger spliced belt seam provides the quietest transition over rollers possible while not becoming a visible distraction. For large breeds, belt tracking guides aid in keeping the belt centered.
Kennel Tough: Whether you are caring for one dog or eight hundred, JOG A DOG is the ideal solution. Our products are tried, true and tested to withstand the rigors of continuous use in the harshest kennel environment. Our products are used in professional kennels to include The Department of Homeland Security, all branches of the U.S. military, The Department of Agriculture, police K-9 departments and training centers the world over. Our totally enclosed industrial motors have a proven track record and will not seize in extreme humid environments where dogs are being bathed or when placed in a garage or basement with fluctuating temperatures. Externally housed electronics means dog urine (acidic in nature and containing nitrogen) will not shorten the life of your treadmill. Piles of dog hair, dirt, feces, urine and slobber are all part of territory and we are the only treadmill on the market guaranteed (lifetime) to tackle your kennel head-on
OUR COMPETITORS ARE FEARFUL OF THIS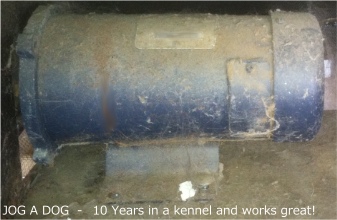 DOG HAIR - URINE - FECES - NO PROBLEM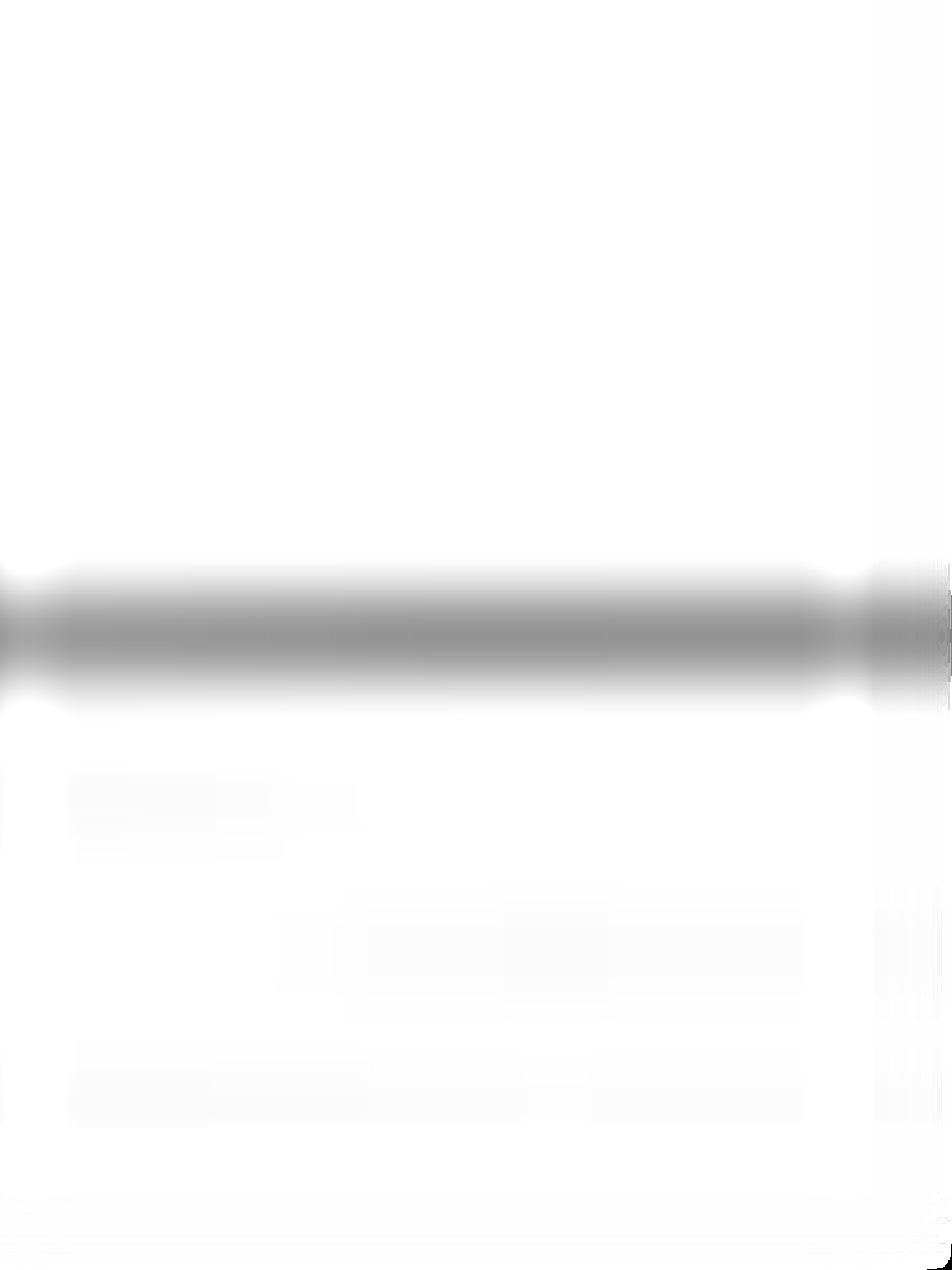 DO YOU HAVE A BIG DOG OVER 50LBS. ? THESE DIFFERENCES WILL SURPRISE YOU!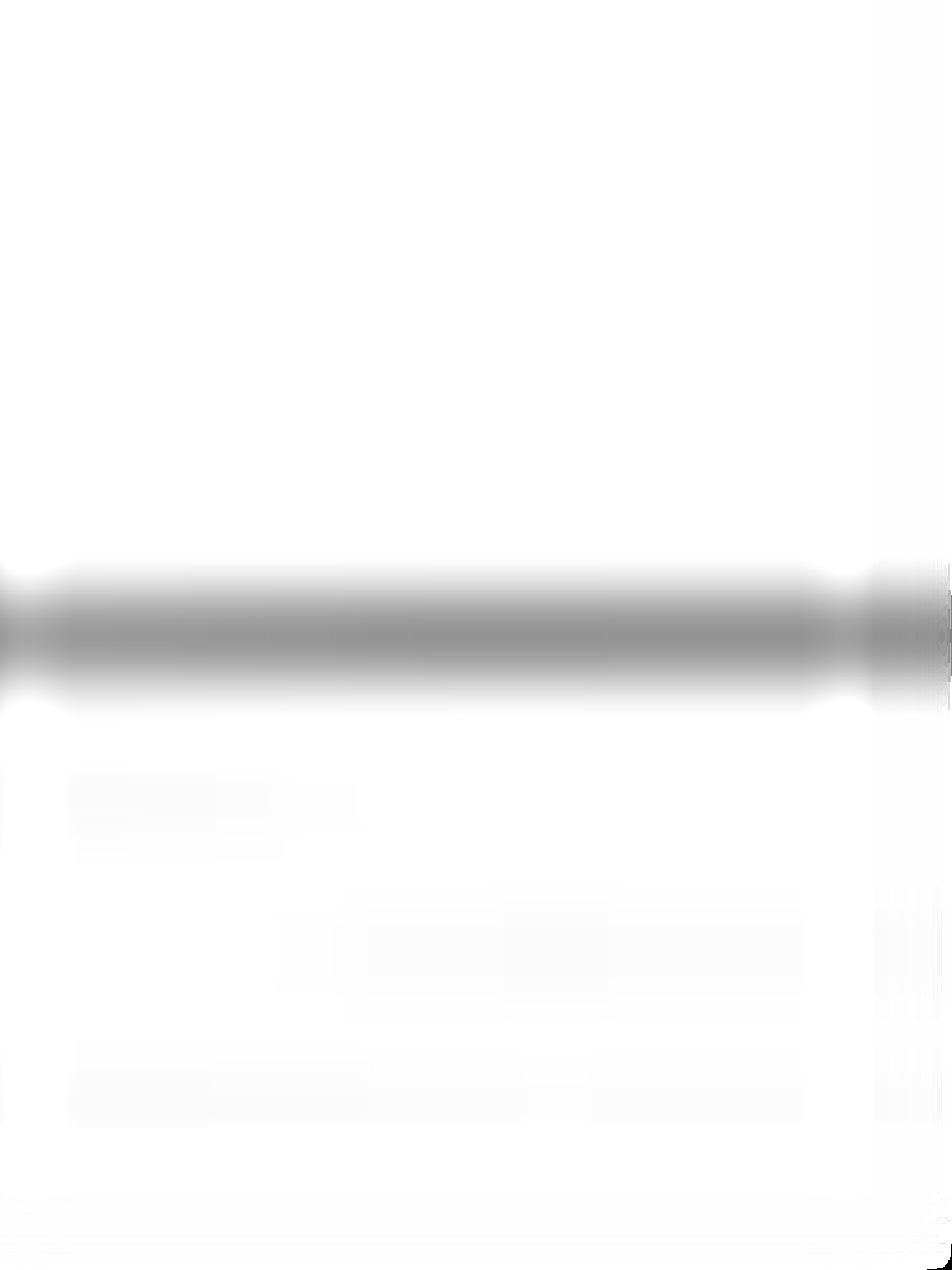 WE SAVED THE BIGGEST DIFFERENCE FOR LAST
One of the biggest misconceptions people have about dog treadmills is they believe they do not need to be anywhere near the quality of a conventional human treadmill. The reality is dogs are hard on treadmills in ways that people are not and a dog treadmill not only needs to be built different, it needs to be built much better. Open up any conventional treadmill owner's manual and you are likely to find precautions against placement in a basement or garage (because humidity will seize a treadmill duty motor and raise havoc on electronics). You will also find caring precautions to prevent spilt liquids and keeping the unit dust free (because debris kills electronics). In addition to these obvious concerns the biggest difference behind JOG A DOG is its proprietary drive system. If your dog is over 50 lbs. then this is of particular importance!
Four Roller Drive System:
While competing treadmills utilize a traditional two roller drive system where the running tread is tensioned around a front and rear roller, our JOG A DOG models DC6 and DC7 utilize four rollers to reduce drag issues resulting from having a long deck. Keep in mind with a conventional human treadmill the user typically brings the treadmill to speed and then steps on the moving belt. With a dog treadmill you are starting a dog from a dead stop and gently bringing the dog to speed. It's a process of increasing and decreasing the speed slightly as the dog adapts (this where our speed dial comes in handy). When you couple this process with an increased deck length of 72 inches or 84 inches the belt drag (friction coefficient) increases tremendously between the front and rear rollers. Likewise humans have two legs typically resulting in a single downward force where dogs have four legs and distribute force more broadly. Not to mention, learning dogs have a tendency to squat initially and this puts a tremendous opposing force on a slow moving running tread. Therefore, to make this work and work well you need a treadmill drive system that delivers constant torque.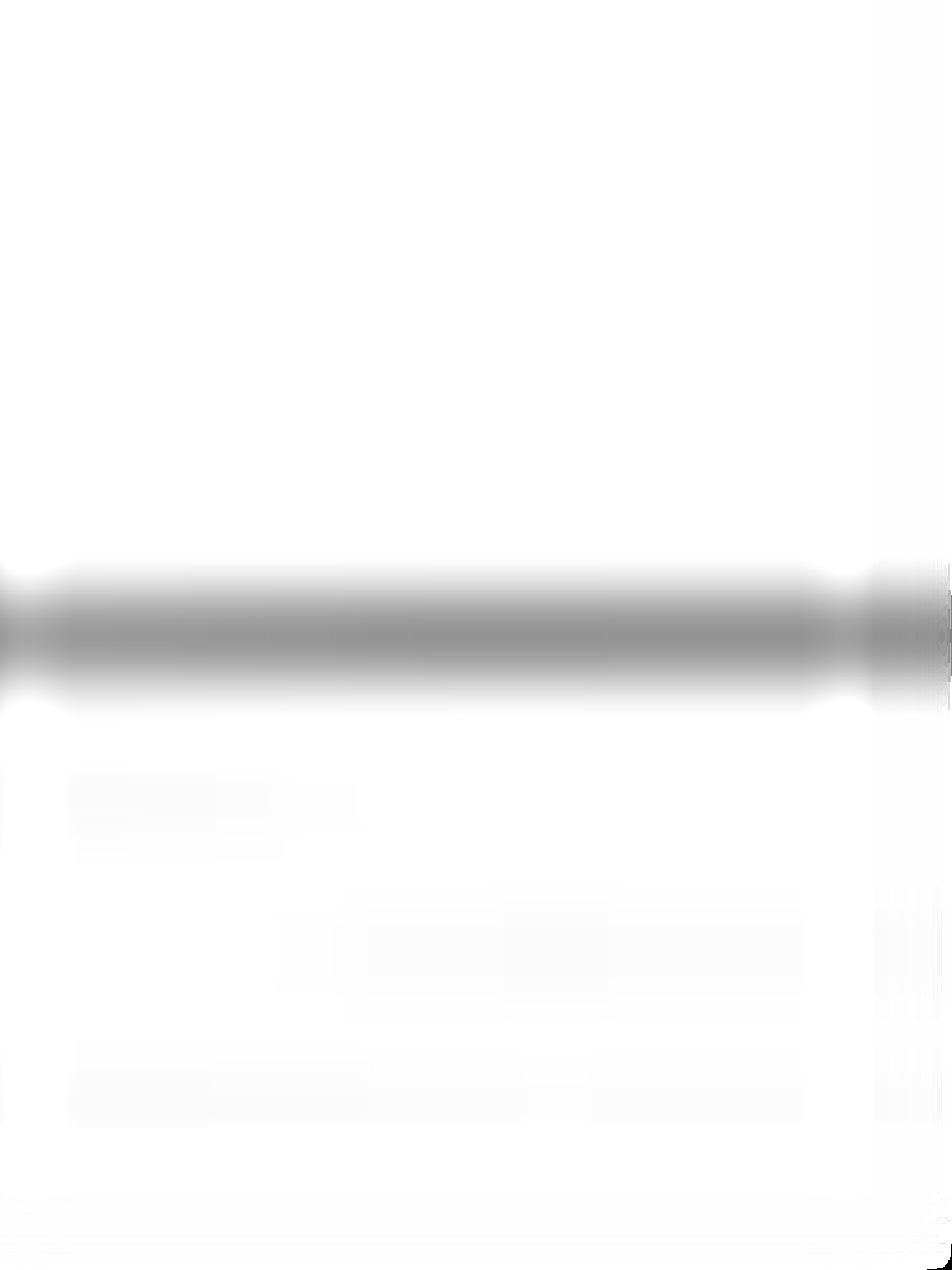 IF YOU WANT TO RUN THE BIG DOGS YOU WILL NEED TORQUE- THIS IS HOW WE DELIVER IT!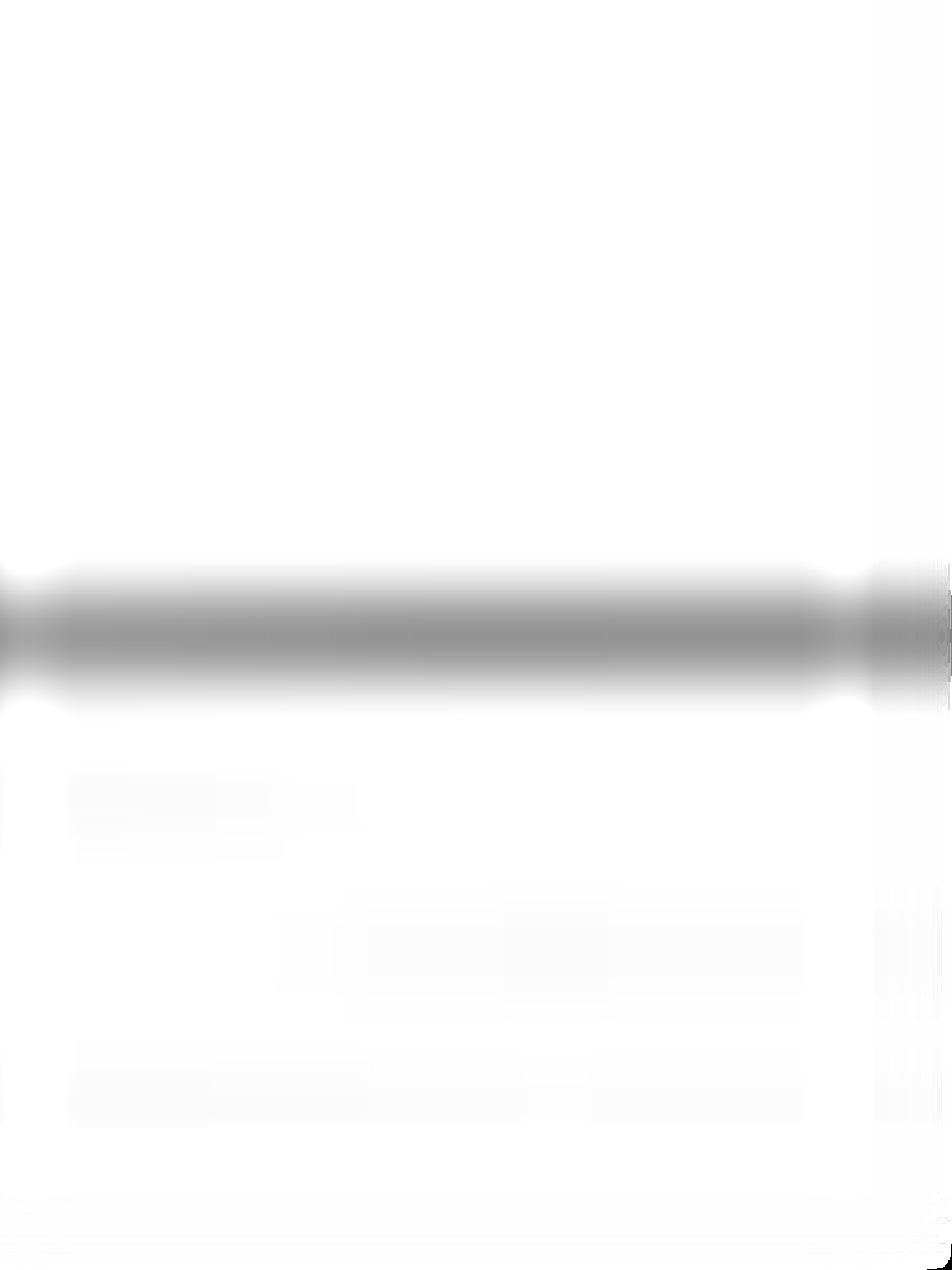 The Big Dog Difference:
Our 3.5 inch vulcanized rubber lagged drive roller, proprietary four roller drive system, torque driven (low RPM) industrial motor and 9" steel pulley all work together to eliminate poor jerky performance caused by a having a long running surface where drag and friction are certain to increase with use.
Low RPM Motor:
JOG A DOG industrial motors are 90 VDC and rated at 1750 RPM. Horse power is a ratio of RPM and torque (driving force). Therefore the more RPM a motor has, the less torque it will have and vice versa. Compare the RPM of our motors to competing treadmills and you are likely to find the motors in other products are more than double the RPM of our motors. This is partially why not all motors are created equal. The other reason is industrial motors used in industry are regulated and adhere to NEMA and IEC conformity standards. Treadmill duty motors are not regulated by any governing body and like shirt sizes they vary among brands. To add perspective, our industrial motor rated at 1 HP weighs 50 lbs. and is the largest motor that will run on a standard 110 VAC power source. Our 1/4 HP motor used in our small toy breed treadmill will most likely not even fit in other competing treadmills.
Large Drive Pulley:
Low RPM alone will not provide adequate torque to meet the above needs for a large breed treadmill with a long running surface. To further increase torque, the treadmill needs a large gear similar to a low gear in a bicycle or automobile. To achieve additional torque, JOG A DOG uses a 9" steel pulley to drive the main roller that turns the running tread. Competing products typically have a much smaller nylon pulley pressure fitted around the end of the front roller to achieve additional toque. Again, the room for a 9" pulley isn't there. When comparing treadmills, the lack of room for a large pulley and a high RPM motor (low torque) should both be warning signs if you have a large dog. As friction increases with use, the lack of torque becomes relevant. The end result is poor performance (running tread skip) and electrical motor controller (circuit board) failure.
Lagged Drive Roller:
JOG A DOG uses a 3.5" drive roller with a rubber lagging material designed to grip the inside surface of the belt and drive the belt directly. This system allows the running tread and its load to be pushed from the center of the treadmill as opposed to being pulled from one end. This also allows belt tension, common with two roller systems, to be decreased since this belt is being driven directly as opposed to being stretched around two rollers.