THE JOG A DOG DIFFERENCE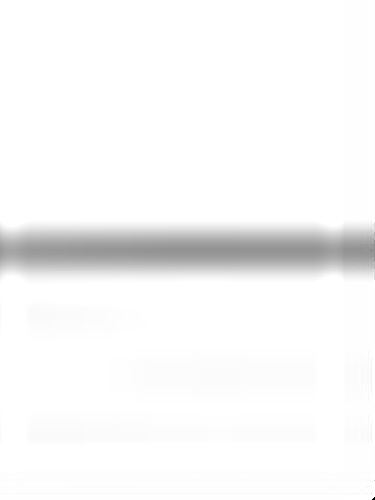 Industry leader since 1972 (the original)


Best treadmill backed by lifetime warranty

Easiest treadmill for dogs to learn available
Safest treadmill built explicitly for your dog


Kennel durability - exceptional performance
FOUR TREADMILL SIZES

End Unruly Behavior:
If your dog does not get adequate exercise (adequate may be more than you might believe), this instinctive energy will build up and demand an outlet. So if your dog is chewing the couch and indulging in a little excessive barking, it may very well be that your dog is bored and under exercised. Instinctive pent-up energy will demand an outlet.


Provide Versatility in Exercise:
When used in conjunction with other forms of exercise, JOG A DOG allows versatility in your dog's exercise regimen that will insure your dog uses all its muscles to the full and is in peak physical and mental health.


Control Your Dog's Exercise Regimen:
By controlling the climate, time, duration, speed, resistance and frequency of exercise, you can develop a sound exercise regimen desired to achieve any exercise goal.

Prevent Obesity & Associated Problems:
Exercise helps maintain a healthy body weight. Being overweight may place excess stress on your dog's heart. When the heart doesn't function properly, other organs may suffer including the brain, lungs, liver and kidneys. Over time these problems may cause life-threatening conditions.

Correct Faults in Movement "on-the-fly":
For show handlers, JOG A DOG allows the handler to study the gait of a dog and make corrections while the dog is in movement. The treadmill also helps the handler find and develop the proper speed the dog should adhere to in the ring. The handler can then reinforce the dog's natural trot by training and developing the dog's muscles to show ring speed.


Maintain a Vibrant Coat Year-round:
Exercising your dog in inclement weather or where mud, burs and insects can raise havoc on your dog's show coat is never a concern when you have a JOG A DOG.


Provide a Fun Activity:
Like playing fetch or anything else you do with your dog, treadmill exercise is a fun activity that dogs thoroughly enjoy! Give your dog individualized attention and an energy outlet and you will see the difference! Dogs will beg to get on the JOG A DOG once they learn what it is!

Reduce Risk of Serious Injury:
Hot asphalt, summer heat, winter salt and ice, unseen obstacles, broken glass, off leash dogs, insects and all the hazards that stem from using utility vehicles to exercise a dog are all eliminated with JOG A DOG. Provide just the right amount of exercise in a safe controlled environment.

Develop Muscle Strength & Stamina:

The key to building muscle is resistance. The adjustable eleven degree incline provides the slope necessary for building muscle, strength and stamina.


Provide Exercise in Adverse Weather:
Regardless of rain, sleet, snow, mud, heat, humidity or ice, you can exercise your dog anytime of the day or night - ALL WITHIN THE COMFORT OF YOUR OWN HOME! JOG A DOG makes it easy to adhere to a daily and consistent training and exercise program because weather is never an issue.

Improve Health, Well-being & Longevity:
With proper exercise and diet your dog will live a longer fuller life of contentment. Don't forget, a tired dog is a happy dog!


Exercise Many Dogs Quickly & Effortlessly:
Treadmills provide consistency in speed that is difficult to replicate via other means. This consistent speed makes it difficult for dog's to recover and therefore decreases training time by the increased intensity of the exercise. The speed adherence factor coupled with an eleven degree slope can cut a dogs training time down by as much as 75%.

Trot your Dog:
For a dog a trot is a coordinated synchronized gait and is the least efficient means of locomotion (most difficult). The end result is your dog will get the best workout when exercised at a steady trot. JOG A DOG enables you to bring your dog to a trotting gait and maintain perfect form necessary for a complete full-body workout.

Achieve Better Training Results:
Exercise your dog before training and you will find that it takes the edge off. By taking the edge off your dog will be more tentative and willing to learn. As a pre-conditioning tool, your dog will be in peak condition and will not be "breaking down" midway through a strenuous program like police K-9 training.